In the past few years, companies in Malaysia have been concerned about the lack of skilled workers to fill their job positions. Then COVID-19 struck, and a recession came along.
The pandemic triggered digital transformation at an accelerated pace across companies. COVID-19 has forced organisations to rethink their approach to sourcing talent. 
Now, companies have become more flexible to remove all the obstacles to implementing remote work across the verticals, enabling a future where the blended workforce model could be a reality in the long run. 
By adopting the blended model, many companies have opened up new possibilities. They can extend their worker profiles beyond full-time employees and include highly skilled gig workers to achieve an agile workforce.
What is a blended workforce?
A blended workforce combines various types of workers ranging from full-time employees, part time workers, consultants, contractors, and freelancers with specific skills. 
These groups of employees often work remotely from different locations and time zones. A workforce is called blended when at least some part of the employee population fulfils these conditions. By integrating different types of workers into the workforce, companies become better equipped to bring scalability and agility to businesses.
Agility is essential for the modern business structure as it enables them to adapt faster and respond to changing customer demands. In the long run, blended workforce management is likely to be the foundation of any agile business since it empowers employees to foster adaptability and flexibility to remain updated with fluctuating market conditions. 
A blended workforce is a hybrid model in which workers can work with advanced skills and get access to company resources. Besides, workers in this model can work from home/remote locations or traditional office sites. This mix of virtual and physical office-based workers can collaborate seamlessly as a unified team despite dispersed geographical locations and can increase efficiency and productivity.
Many organisations in Malaysia began seeking alternative staffing solutions and shifted to the work-from-home model due to necessity when the pandemic hit. Fortunately, most employees adapted well to remote work and discovered many benefits from it, compared to working at the office.  The change in the staffing strategy by companies and consistent demand for a mix of workers make remote work a unique and attractive feature in the blended work mix.
Blended teams bring a broader talent base and more agility to businesses. It also provides the much-needed flexibility to align workers with the right skill sets for different projects. Various enterprises in Malaysia are capitalising on the newfound agility of blended workers, making the company cultures more diverse. 
Conversely, some companies are still apprehensive about integrating a blended workforce for its lack of long-term viability. 
To remain competitive, companies would need to keep up with the changing business scenario including the demand for flexibility at work, in the post-pandemic era and become more strategic and flexible regarding their hiring approach.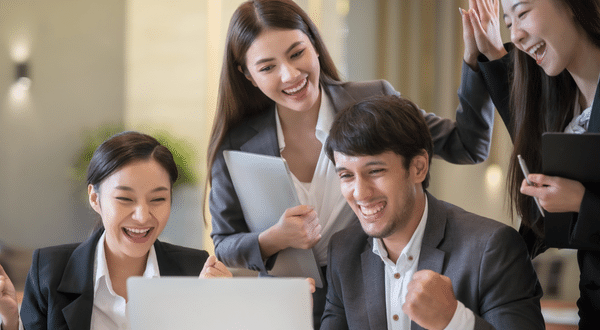 What are the advantages of a blended workforce for employers?
Blended workplaces enable companies to hire people in different locations from around the world. It helps them save money on traditional hiring costs while also allowing them to tap into the expertise of people in various fields. The key benefits for employers are below:
Remote workers can sometimes be more productive
In addition to saving money, there are other benefits to having a blended workforce. One of these is that employees who work remotely can be more productive than those who travel to the office for work. According to the New Straits Times, employees who work in the Klang Valley spend up to 44 hours a month just sitting in traffic. On the other hand, remote workers who might not require commuting to work, have more time to focus on their jobs. 
Get on-demand resources
An all-in-one manpower solution like GoGet helps organisations to meet their resource needs by providing extra pairs of hands for a few hours or a day, especially during peak season or to fill in for sick employees, alternatively if your organisation requires filling longer term positions, hiring via GoGet Recruit is also an option where you can get applicants within minutes.
Flexible schedules
Another benefit of a blended workforce is that it gives employers more flexibility when it comes to working around their schedules. This way, employees can choose how much time they want to work each day. 
Save more costs
Companies can save extra costs because they only need to pay for the work that is done within the stipulated time frame by the specialised employees. They can also save money by having fewer office spaces and more people working remotely which in turn can help increase productivity and reduce turnover rates.
Increase employee morale
Provides better work-life balance for full-time employees and helps to lighten the workload by getting the help of the specialised part time employees. Having a blended workforce consisting of employees from around the globe also helps give new perspectives on the work they do and encourages employees to learn from one another. 
What are the disadvantages of a blended workforce for employers and employees?
Difficult to measure productivity levels
When a company hires people, the management needs to clearly understand each employee's responsibilities in order to ensure high productivity levels. It can be difficult for a company to measure the performance of a blended workforce due to dispersed resources with employees working across various locations and time zones.
Lack of accountability
The accountability of part time or contracted workers is only limited to their assignments and nothing more. This way, they work as stand-alone resources. Part timers are also not as up to date with the latest company updates as compared to a full-time employee.
Lack of motivation
Motivation comes from working towards a common goal. Not all employees in a blended workforce have the same motivation. It is because their involvement and benefits of working with an organisation are drastically different. 
Poor communication skills
Communication is the glue that holds relationships together. If remote workers can't communicate effectively due to conflicting schedules by working across different time zones, collaboration will not be easy. 
Unreliable work ethic
Work ethic is defined as the amount of effort you put into your work. In a blended workforce, some employees may have unreliable work ethics which can be hard to uncover until later. Therefore the hiring process is crucial to avoid this from happening.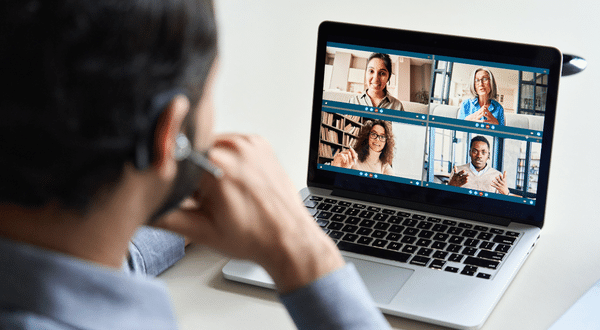 If your business has transitioned to a new staffing strategy with blended teams, there might be some changes the company would have to consider.
Stay connected
Managing a blended workforce is drastically different from managing full-time employees, therefore, building team rapport is crucial in keeping all workers connected with each other to work as a cohesive unit.
Set a clear business objective
Setting a clear business objective helps workers stay accountable for their work and responsibilities in the organisation.
Promote collaboration
Your organisation should encourage full-time employees to provide sufficient support to remote workers and rely on them regarding their work. 
Consistently evaluate performances
An organisation should measure the performances of full-time staff and gig workers and redefine their goals to achieve long-term success. 
Should my company adopt a blended workforce?
You may still have apprehension about embracing a blended workforce and must be looking for strong reasons to integrate it. 
In the changing business landscape, shifting your approach to roll out a blended workforce could be a game-changer and will likely give your organisation a competitive edge. 
There would almost definitely be challenges involved with on-demand marketplaces. These challenges involve mostly people, processes and technology and once those challenges are sorted out, your business will surely become more flexible and sustainable.
In the current scenario, amid company cutbacks, it might be wise for organisations to consider adopting a blended workforce where you wouldn't have to rely solely on full-time employees and achieve more scalable and profitable results by hiring workers with advanced skills when required.
Besides, a cultural shift is most likely to happen, so the newly-hired part time workers won't be perceived as threats but as part of a blended workforce aiming for optimum quality and delivery through building team rapport.
For a secured and streamlined talent acquisition system, organisations must work beyond the boundaries of the enterprise. 
The rise of the gig economy has accelerated the integration of the blended workforce model to achieve a system with no geographical and communication barriers. Workers have also adapted to the new arrangement seeing its numerous benefits compared to traditional employment.