In the dynamic landscape of Malaysia's business industry, flexibility and adaptability have become key drivers of success. HR tech companies like GoGet are facilitating this transformation by offering an array of HR outsource services that cater to the needs of businesses across various sectors, including retail, hypermarket, ecommerce, F&B, and events. In this article, we will delve into the different types of HR outsource services available in Malaysia, designed to help you hire on-demand, whether by the hour, part-time, contract, or full-time.
On-Demand Staffing
Retail and Hypermarket staffing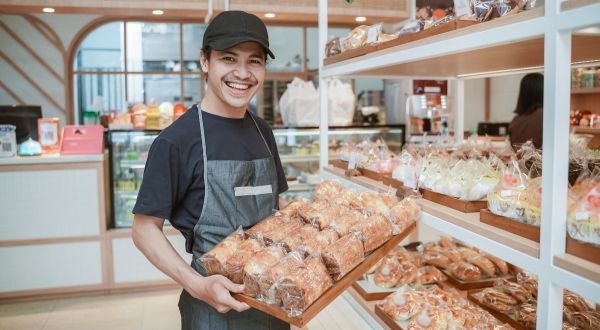 Malaysia's retail and hypermarket sectors often require a flexible workforce to meet fluctuating demands. On-demand staffing services enable businesses to access a pool of qualified workers who can step in whenever needed, reducing the overhead costs associated with permanent hires.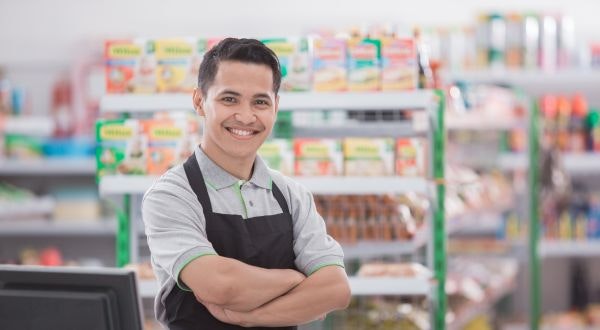 Several retail chain and hypermarkets in Malaysia are already employing new-age staffing for their operations using gig workers like GoGetters to fill their fluctuating demand as well as expansion of retail branches.
E-commerce Workforce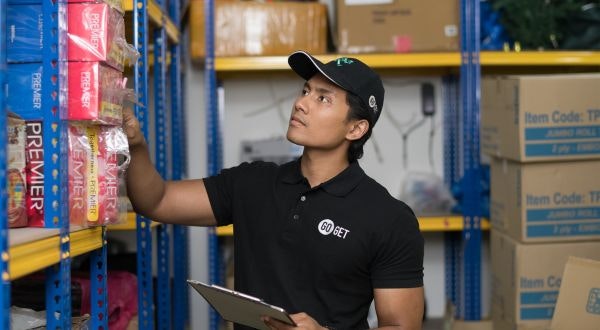 In the booming e-commerce sector, businesses often require packers, warehouse workers, and last-mile delivery riders. GoGet HR solution specialises on e-commerce needs, with top ecommerce platforms onboarded and thousands of workers with experience as riders, packers and warehouse workers.
Event Staffing
Malaysia's vibrant events industry calls for a reliable and adaptable workforce. Event staffing is a crucial element in ensuring the success of any event, be it a corporate conference, wedding, music festival, trade fairs, exhibitions, career fair or conference. Event staffing involves hiring and coordinating a team to handle various tasks, such as registration, security, catering, and guest services. Event crews, ushers, booth setup and promoters are few types of workers GoGet provides, to ensure your event runs smoothly. 
Industry-Specific Expertise
Whether your business operates in retail, hypermarket, ecommerce, F&B, or events, HR outsource services like GoGet are equipped to provide industry-specific expertise. This means you get staff who are not just skilled but also familiar with the unique requirements of your niche.
The needs for on-demand staffing can come in a span of weeks, or longer term on-going arrangements e.g. 6 to 12 months. GoGet caters to different hiring needs and duration, and you may find most helpful speaking to one of our manpower specialists by dropping your contact on our website at https://goget.my. 
Part-Time Employment
For businesses in the F&B and events industry, part-time employment services offer a perfect solution. They provide access to a dedicated workforce who can work on specific shifts or events, ensuring you have the right staff when you need them most.
Contract Staffing
Malaysian businesses frequently require skilled professionals for temporary projects or specific durations. Contract staffing services allow you to tap into a network of experienced individuals who are ready to work on contractual terms, contributing their expertise without the need for long-term commitments.
Full-Time Recruitment
When your business needs a full-time team member, recruitment services can help you find the perfect fit. GoGet Recruit's full-time recruitment services take the hassle out of the hiring process, matching your company with qualified candidates who align with your requirements.
GoGet Recruit empowers hiring m/anagers to screen real workers' profiles and updated work experience all on the app, for Part-Time, Contract and Full-Time recruitment. HR managers can leverage GoGet's network of more than 120,000 verified workers with real data on job and employer history, review and ratings, and demographic information, for recruitment of long-term positions.
Cost Efficiency and Scalability
One of the key advantages of HR outsourcing is cost efficiency. By only paying for the services you need when you need them, you can reduce fixed overhead costs and improve your bottom line. This flexibility allows your business to scale up or down as required, adapting to changing market conditions.
Most options you get when you search for HR outsource providers in Malaysia on Google are consultancies like the following which have established themselves as trusted partners for businesses in Malaysia. Let's take a look at a few of them:
MECA: Known for its expertise in HR solutions, offers a wide range of services, including payroll, benefits administration, and HR consultancy. They have a strong presence in Malaysia, providing tailored HR solutions to meet the unique needs of local businesses.

Adecco: A global leader in HR solutions, with a significant presence in Malaysia. They offer a broad spectrum of HR services, from temporary staffing to permanent placements, making them a versatile choice for businesses in need of workforce solutions.

Cheng & Co: A renowned consultancy firm in Malaysia that offers not only HR services but also a wide range of business advisory solutions. They provide expertise in HR compliance, talent management, and strategic HR planning, helping businesses navigate the complex world of human resources.

Malaysia's diverse business landscape offers a multitude of opportunities, but success requires adaptability. With the array of HR outsource services available in the country, businesses in the retail, hypermarket, ecommerce, F&B, and events sectors can achieve the flexibility and efficiency they need to thrive. Whether you need on-demand, part-time, contract, or full-time personnel, there's a solution tailored to your unique requirements. Embrace the power of HR outsourcing in Malaysia and experience the transformation it can bring to your business.