Pickers and packers usually work at the warehouses of retail or manufacturing businesses. Their job mainly revolves around fulfilling orders for delivery. 
While working at a warehouse, a picker and packer get the customers' order forms, checks if the products are in stock, takes the items from the storage, assemble the order, and pack them securely. Then the person hands over the package to delivery workers. 
In Malaysia, companies usually hire part timers to help with overwhelming orders especially during festive sales or massive sales such as 11.11 and 12.12.  Many of these part-time jobs are available for the roles like Warehouse Assistant cum Picker and Packer with reasonably good pay.
What is Pick and Pack fulfilment?
A picker gets the merchandise from shelves following a customer's order and hands it over to packers who then prepare it for shipping. 
A picker's or a packer's job usually requires little to no prior experience but would require one to be able to manage various items of different sizes, shapes, and weights. They will also have to understand how to use essential shipping components such as bubble wrap, packing foam, cling wrap, and tape to create a robust package that will protect the products inside. 
The responsible person also pays special attention to order details and ensures appropriate labels are in place for items that are fragile, perishable, or potentially dangerous. 
Overall, pickers and packers are crucial members of order fulfilment teams. It is a fast-paced job where the importance of filling orders fast is immense. It could be an ideal job for detail oriented and self-motivated people who can stand on their feet for a long period.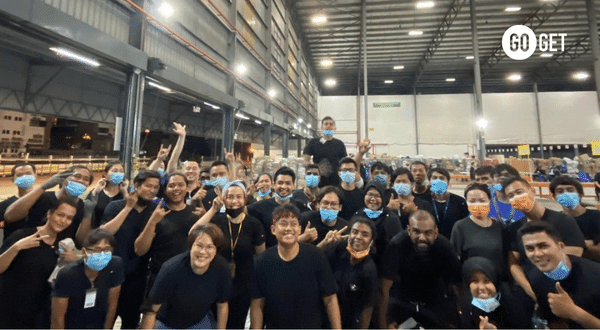 Job description of warehouse pickers and packers
A typical picking and packing job description is below:
Pick orders, check inbound and load outbound trucks.

Order picking with scanner loading and unloading.

Scan merchandise, pick the items and prepare them for shipping.

Weigh items and label them properly. 

Assemble day-to-day orders by shipping locations or shipping categories.

Maintain records of items, such as invoices, delivery notes, etc.

Enter relevant shipping details in packaging and order forms. 

Review inventory from time to time. 

Notify others using various communication tools to provide accurate information regarding orders. 

For web order fulfilment, refer to online invoices to fill orders and pack items for shipping carriers. 

General responsibilities, including preparing shipment for customers' orders accurately and efficiently.
Part time pickers and packers will usually gain these skills:
Picking and packing.

Efficiency

Eye for details

Excellent hand-eye coordination

Listening skill

Detailed knowledge about procedures

Warehousing

RF scanning

Manual handling

Punctuality

Flexibility with working hours

Physical strength and stamina

Ability to absorb work pressure, especially during the peak season
Which Industries can benefit from hiring Pickers and Packers?
Industries such as retail, logistics, manufacturing or wholesale warehouses, distribution centres, and in-office stores, pickers & packers play a crucial role in the successful operation of those businesses. Companies are also able to train up part time workers based on their own SOPs with the help of GoGet Train & Build, to establish a pool of trained and familiarised part time pickers or packers as standby, to ensure undisrupted operation. 
How are Picker and Packer rates at GoGet calculated?   
GoGet is a convenient platform for employers to find reliable help for their temporary job requirements. Also, job seekers can earn consistently through part-time or temporary jobs. Picker and packer are one of those jobs that have high demand in Malaysia.  
The rates of pickers and packers vary from company to company but usually depend on the number of hours of work required, that make up shifts. 
At GoGet, generally picker and packer job fees offered by companies range from RM9 to RM16 per hour depending on the complexity of the job. As GoGet Business account holders, here are some suggested pricing packages you can consider based on your needs. 
For less than 10 hours of picking and packing, employers can top up with an RM110 package.

For more than 10 hours and less than 30 hours of picking and packing work, employers can top up with an RM330 package.

For more than 30 hours of picking and packing work, employers can top up with an RM1,100 package.
Payment is done via  GoGet credits on the platform which allows GoGet users to enjoy a seamless HR experience and improved chances of getting a part time picker or packer, known as GoGetter. GoGetters are more confident to claim your cashless job requests knowing that payment is secured via GoGet.
As to job seekers, part time picker and packer jobs can empower you with lifelong skills which could move you up the career ladder to become warehouse supervisors one day too.