In the fast-evolving landscape of Malaysia's gig economy, gig workers are the driving force behind the flexibility and innovation that many businesses now rely on. But what's the true essence of company HR in this realm? In this article, we'll embark on a journey to discover the profound meaning of company HR and how it empowers gig workers across Malaysia.
Company HR and its role for Gig Workers
Company HR, or Human Resources, encompasses more than just administrative tasks and paperwork; it's a lifeline for gig workers. Here's a closer look at the meaning and significance of HR for gig workers.
1. Bridging the Onboarding Gap: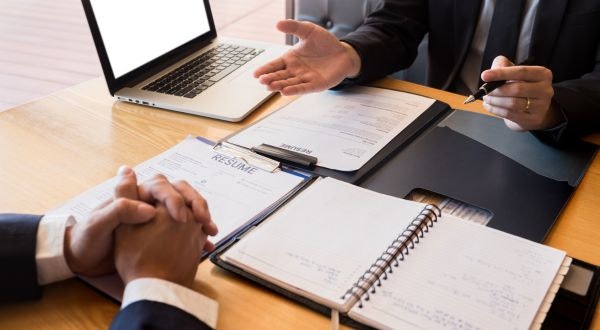 Leveraging on existing solutions to attract new-generation workforce: GenZs prefer a convenient process to try different types of jobs early in their career days, without having to go through tedious paperwork. 

Seamless Integration: A comprehensive company HR system ensures gig workers are onboarded efficiently, allowing them to find and apply for jobs easily.

Access to Opportunities: It's often HR that connects gig workers with diverse opportunities that align with their skills and preferences.
2. Navigating the Payroll Maze: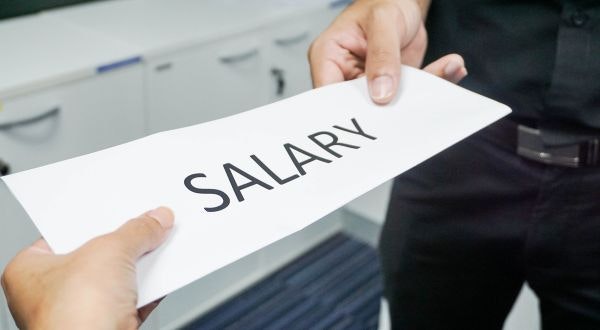 Timely Compensation: Gig workers are usually paid by the hour or shift, and therefore requires a higher frequency of payout, which can be daily to weekly. Therefore company HR needs to be equipped with the right technology for the financial stability of part timers by ensuring gig workers receive accurate and timely payments.

Transparency: Gig workers get a clear understanding of how their compensation is calculated and disbursed, with the help of technology.
3. Communication channel and mediator:
Open Channels of Communication: HR technologies like GoGet acts as a bridge for gig workers to communicate with the company, facilitating quick responses to queries and concerns all through the GoGet app.

A Safety Net: Gig workers can turn to GoGet in times of need, ensuring they feel valued and supported during their engagements with businesses or hiring managers.
4. Navigating nascent gig workforce policies and regulations
Rights and Regulations: Policies around gig work in Malaysia are relatively new and very much shaped by private sectors like GoGet. As such, most conventional businesses will find it a challenge to stay up-to-date for a segment of their workforce that is not the majority. By riding on gig work specialists like GoGet, businesses can have peace of mind when navigating the intricacies of employment laws.

Financial inclusion and support: With a HR tech like GoGet, gig workers are treated fairly with access to support on job issues, insurance, savings and contribution to retirement like EPF.
5. Fostering Growth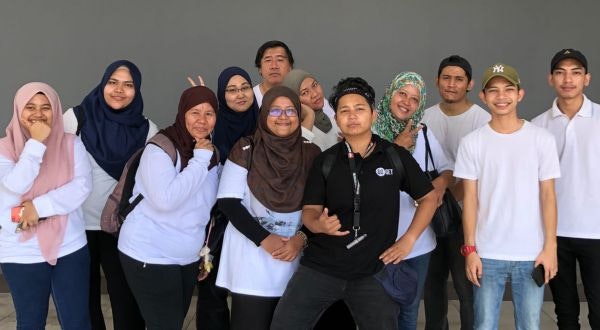 Skills Enhancement: Many HR departments offer training and development opportunities for their employees but may not be willing to invest for gig workers as they are often deemed short term. 

This leaves a gap in the career prospect of these gig workers, who ultimately are looking for stability and a full time career. 

GoGet as a HR partner fills in this gap to ensure sustainability of the gig workforce by exposing its pool of workers with training and upskilling opportunities. 
6. Recognizing Contributions
Just like any company HR who constantly seek feedback from employees to improve, GoGet collects feedback from gig workers and relays it to the hiring companies, enabling continuous improvements.

GoGet also recognizes the contributions of gig workers by rolling out various bonus programmes to outstanding workers, to instill a sense of belonging and motivation.

GoGet also launched the ability for Posters to tip the GoGetters in 2023. 
Company HR in Malaysia's gig economy is more than a department—it's a lifeline that empowers gig workers on their journey of flexibility and opportunity. It's about streamlining processes, safeguarding rights, fostering open communication, and promoting professional growth.
In the world of gig work, understanding the profound meaning of company HR and its pivotal role is crucial. It's the key to unlocking a work experience where both gig workers and businesses thrive. HR is the backbone that supports gig workers in their pursuit of success, and it's a vital part of Malaysia's dynamic gig economy.