Recruiting top talent in Malaysia has been a major responsibility of businesses over the years. Finding the best prospects for various positions requires meticulous strategies. 
This is why organisations and recruitment agencies are working together to attract qualified candidates since skilled workers help achieve a competitive edge in the growing economic uncertainty and rising costs.
Recruiting top talents demands a combination of a strategic recruitment plan and diligence. Technology makes it easier to publish job postings on various job portals to a broad audience. However, to hire ideal candidates for the roles in a company, innovative and cost-effective recruitment strategies are the need of the hour.
What are some cost-effective recruitment strategies?
Here are seven types of recruitment: 
Internal job postings 

Internal job postings are advertising for a job role within an organisation. Usually, the job role remains open to all the employees with specific domain knowledge. This hiring process saves time and cost.

Advertisements 

Advertisement is a process where a company advertises for a specific job role in print or electronic media to recruit several candidates in a short period. 

Community-based digital platform

Community-based digital platforms are fast and cost-effective recruitment sources for hiring talents. For example, a community platform like GoGet can help companies get skilled candidates on demand.

Recruitment events

Many organisations hold quarterly events where potential candidates walk in and go through the interview process.  

Job portals

Companies also post job roles on various job portals, where candidates can apply online based on their qualifications, skills, and experiences. The shortlisted candidates then go through the recruitment process. 

Campus recruiting

Campus recruiting at colleges and universities can be an ideal source to find fresh candidates by setting up an internship program. 

Social media recruiting

Facebook, Instagram, Twitter, LinkedIn, YouTube and TikTok are great places to attract a wide range of talents by sharing a company's success stories and showing its interesting culture. 
What are the three phases of recruitment?
Having a defined set of steps can simplify hiring. The overall recruitment process has the following three phases:
Needs assessment phase

Begin the recruitment process by identifying the vacant positions and analysing the required job specifications, such as knowledge, skills, and experience.

Before finalising a position, evaluate whether hiring a new employee will add value to the performance and overall output of the existing team.

Once it is clear which type of talent will fit the bill, prepare a detailed job description.

Recruitment process phase

After finalising the job description, HR composes a job posting highlighting the key features of the position.  

Aligning with the recruitment team to identify and screen suitable candidates for the hiring process is crucial. 

Brief the hiring team about the knowledge, skills, and abilities of potential candidates to help them screen the best talent. 

Hiring and Onboarding Phase

After making a hiring decision, let the candidates know about it and follow up with an offer letter. 

Later, provide an appointment letter specifying the start date and time, employment conditions, work hours, remuneration, and others.   

Subsequently, HR needs to initiate the onboarding process, including documentation, ID card creation, assigning a workstation, email setup, business cards, etc.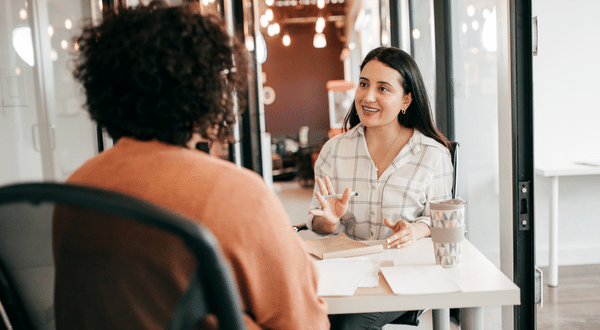 What is the recruitment cycle model?
While hiring, understanding various recruitment cycle models can be useful. Here are the most common models:
Contingency search
Most businesses in Malaysia work within this model since it has no upfront cost, especially for positions where they need to interview several candidates. 
A recruitment agency searching for the best candidates competing with other agencies only gets a fee if they successfully fill the position. 
Retainer search
To fill critical executive positions, companies often hire a recruitment agency on a retainer basis. Generally, a company pays 50 per cent of the fee upfront to the recruiter to source top-quality executives who will perfectly fit an organisation's operational structure and culture. 
Recruitment process outsourcing (RPO)
Recruitment Process Outsourcing or RPO has become a popular way to recruit talent by outsourcing the recruitment process to a third-party agency that can take care of the overall talent requirements of a business.
Exclusive recruitment
Exclusive recruitment is when a business has a contract with a recruitment agency and hands over the hiring responsibility for various roles through a recruitment process. 
Generally, such a responsibility is given for a specific period, and if the agency is unable to fill the position, the company can hand over the hiring task to another recruiter. 
How do you structure a recruitment team cost-effectively?
You want to attract the top talents for your business to ensure your business operations run efficiently. Effective hiring can make it possible.
For consistent growth and sustainability of an organisation, structuring a talented recruitment team can help to hire top talents to fill the positions. 
When it comes to the cost factor, determining the cost-per-hire is crucial to get data about the estimated cost of hiring a new employee. 
It allows a business to budget its next recruitment campaign effectively and helps it decide whether to control costs or invest more to hire the best candidate.
The formula of cost-per-hire is below:
Cost per hire = Internal Recruiting Costs + External Recruiting Costs ÷ Total No. of Hires
Several factors may affect a company's average cost per hire. For example, it depends on hiring volume. It means the more people a company hires, the lower the cost per hire.
Overall, recruiting costs depend on a company's requirements. An ideal way to figure out recruiting costs is to create a detailed budget while keeping the average costs per hire in mind.
What is the recruitment strategy in HRM?
The recruitment strategy of a business needs to align with its HR and should support the strategic goals of the Human Resources Management (HRM). 
The recruitment strategy defines the goals and HRM Recruiters need to follow those goals to help an organisation strengthen its position in the market. 
The recruitment strategy should be well-planned and practical to attract more quality talent to an organisation. 
Every company looks for the best talents, but they are not always in a unique position. 
Applicants often choose one company over another based on its brand value, career prospects, benefits, environment, and more. 
Here are some of the crucial elements of a recruitment strategy in HRM:
Developing a transparent employer brand. Highlight your organisational culture, mission and values to potential candidates. 

Creating job posts that reflect the best image of your company. Your job posts should always give a good first impression on the candidates.

Use social recruiting. Social recruiting is an effective way to find talented employees and communicate with them through social media. 

Target passive candidates. These candidates do not actively try to find employment. However, they are often the most qualified for a position.
How do you set a recruitment goal?
Recruitment goals help businesses set a benchmark and fulfil their resource requirements by hiring qualified candidates. These goals are in line with short and long-term business objectives of an organisation regarding expansion and diversification. 
The most popular successful recruitment goal is opting for the SMART approach. It stands for Specific, Measurable, Achievable, Relevant and Time-Based goals that provide a clear action plan. 
Whether it is in-house HR or a third-party recruiter, a company needs to prioritise the SMART elements. Recruiters also need to work with the leadership team and various departments to clearly understand the company's long-term hiring goals. 
Another crucial aspect to reach the hiring goals is regularly evaluating the recruitment performance against key performance indicators (KPIs). Companies can re-adjust their goals depending on whether they reach the hiring benchmarks or not. 
While setting your recruitment goal, becoming part of a talent community can improve the quality of your hire. Besides, you will also get a consistent supply of qualified and skilled candidates from the reliable community network. 
You will likely get several qualified candidates for your open positions and cannot extend the offer to all. The ones who don't make it can be part of your future talent pipeline.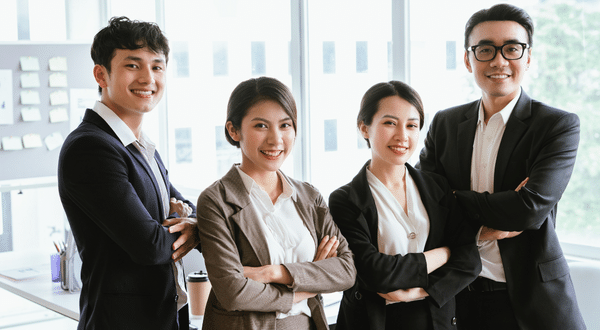 What are the benefits of a cost-effective recruitment strategy?
A cost-effective hiring process has never been more important for businesses than it is now. The after-effects of the global pandemic have taken a financial toll on all industries. 
With a few exceptions, the long-term impact of COVID-19 will see businesses struggle to restore their financial standing for some time.
When it comes to hiring, some costs will not change, such as investing in HR and communications technology.
It is never easy to determine the real cost of recruitment. However, it is still possible for a business to have a cost-effective recruitment strategy by considering the variables, such as resource requirements, positions, level, candidates' skills, training, and others. 
Besides, the cost of recruiting a new employee differs from one industry to another. Additionally, the costs also vary depending on which hiring-related services are outsourced.
A meticulous and cost-effective hiring strategy carefully considers the hidden costs of each new hire into the overall cost. It will help recruiters make excellent hiring decisions and help a business recover financially. 
Another useful recruitment tip is to avoid rushing out with reactive hiring because of internal pressures. Evaluate your new strategy carefully before implementing cost-effective hiring measures.