Even a few years ago, employers never thought their employees would have to work remotely regularly.  
The concept of letting employees work remotely from anywhere other than their designated workplace had hardly existed in Malaysia. However, the pandemic in 2020 changed everything.
Now, in several industries, remote work/work from home or even hybrid work arrangement is giving employees more flexibility. Many Malaysians are still working remotely as freelancers following their flexible work schedules.
How has the balance shifted from working in the office to working from home?
The humanitarian crises that erupted due to COVID-19 triggered a major shift in people's work patterns. Once employees settled in their new work-from-home arrangement, they realised its benefits.
Due to social distancing, companies had to close their offices indefinitely and move their work to digital platforms to maintain business continuity. Employees had to stay at home and deliver their work through digital channels. It saved them the time and cost of travelling to the office. 
A survey carried out in 2021 by the HR Solution Agency Randstad revealed that 69 per cent of participants in Malaysia preferred to continue with the work-from-home arrangement.
The remote work arrangement is also called telecommuting, which makes the most of the mobile communication, the internet and modern technology offer. Although employees, who work remotely mostly have flexible working hours.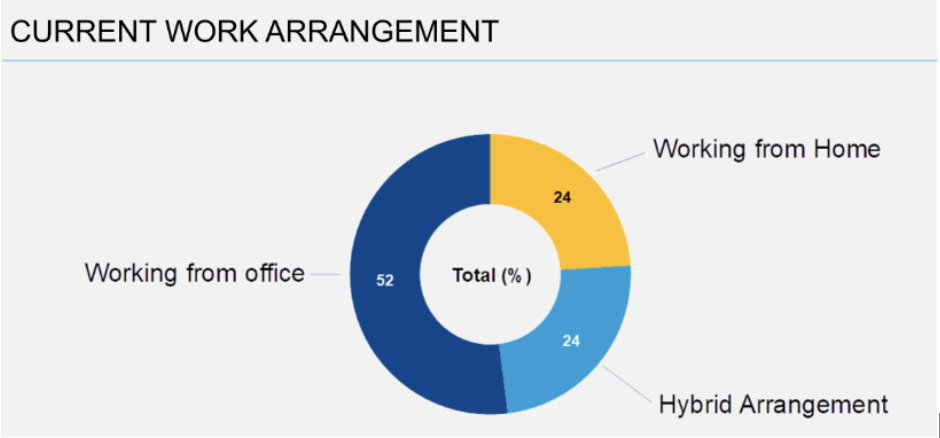 Current Work Arrangement in Malaysia (Source: oppotus.com) 
There are several requirements to work from home seamlessly in terms of technology. Individuals would need a suitable workspace despite their responsibility of maintaining the family balance and child interactions. 
They also need stable internet connectivity and all the necessary digital devices (desktops, laptops, phones, apps, etc.) to communicate and deliver work on time. 
Although advanced technologies have made communication and remote work easier for employees, organisations were still sceptical and concerned about the productivity of their teams. 
Another study by Cisco shows that 60 per cent of Malaysians think that hybrid work has improved their job quality and increased their productivity levels. However, Malaysian companies are still not 100 per cent ready for hybrid work due to a lack of adequate technology.
Who can benefit from part-time jobs from home - students, parents, retirees?
The pandemic has taught the business community the significance of flexibility in employees' work amid the crisis where mobility was limited. 
Although businesses had to change their working arrangements abruptly, it proved that employees were capable of adopting work-from-home seamlessly.
One of the most cited benefits was work-life balance. Remote work adds more flexibility to work schedules, enabling workers to have control over how and when they complete their job. 
Another benefit of WFH has been reduced hassles of the daily commute. Getting stuck in traffic jams or travelling in an overcrowded train were nightmares for people, and they felt relieved that they did not have to encounter those experiences, and liked working from home.
Another key advantage of remote work to both companies and their employees was location independence. Workers could take up overseas assignments without having to travel to the job site.  
People from different age groups, skills, and experiences can work with a flexible schedule, including students, parents, retirees, part time job seekers and even freelancers. These different groups of people enjoy certain advantages from working remotely. 
For example, students can earn consistently with flexible working hours and prepare for higher studies or a future career. Parents can have a better work-life balance while working remotely. Retirees may also do part-time jobs from home and get an additional source of income. Whereas part time job seekers and freelancers are able to experience working a variety of jobs.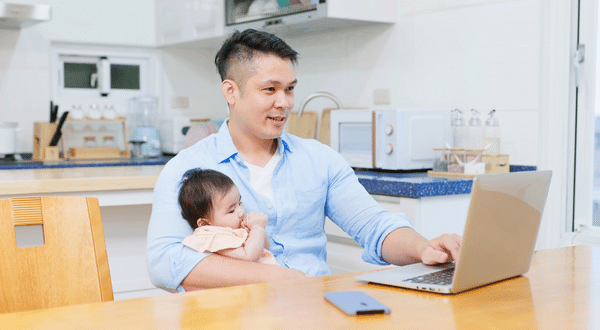 5 interesting reasons why people still choose to do work-from-home jobs
In a previous section, we discussed how a survey showed that the Malaysian population still prefer work-from-home jobs, but what are the key reasons behind these people's desire to keep working remotely?
Save on commuting time & cost: Working remotely saves people commute time and transportation costs. A CISCO study showed that by working from home, four in five Malaysian employees had average savings of RM32,891. They could save that amount because they did not have to pay the additional cost for the daily commute including fuel and transportation fares.

Improve work quality: The study found that three in five employees in Malaysia (60 per cent) believe they saw an improvement in work quality. When it came to actual productivity and getting things done, 51 per cent of employees saw an uptick.

Avoid office politics: Politics and conflicts at the workplace are an integral part of working the traditional way. Many employees want to avoid such politics. Remote work gives them relief from those situations and lets them focus on their work.

Reduce stress: Working from home can reduce stress, which not only improves the overall quality of life but helps workers carry out their jobs more efficiently.

Enjoy more family time: Working parents can spend more time with their family, especially with kids. By working from home, parents may become more involved in their children's activities.
5 ways to find jobs that you can work from home
Search for companies that hire remote workers 

When you apply for jobs, check if the employers are offering work from options too.  Try to refine your search with keywords such as "work from home" or "remote jobs". If the company does not offer the work from home option, you can suggest employers to try the remote work arrangement on a trial basis.  

Work as a specialised freelancer

If you have a specialised skill, working as an independent freelancer is a good option. You can get freelance jobs on job apps and will only be responsible for the assignments you receive. Freelancing can allow you to work with multiple companies and earn from different sources. 

Check out gig platforms and career websites

There are various gig platforms and career websites in Malaysia, including GoGet, JobStreet, GrabJobs, and others, where you can find work-from-home jobs.  GoGet is one of those platforms that provides a variety of jobs including data entry, telemarketing and more. Working these jobs allows you to enjoy a flexible schedule.  

Sign up on LinkedIn

LinkedIn is the largest professional network in the world. You can find listings of remote jobs specific to Malaysia and apply to the most suitable ones. Create a LinkedIn profile highlighting your skills and experiences (if any), and also select the "Open to Work" option. 

Talk to your connections

Ask your friends and the people on your social networking platforms if they know about any work-from-home jobs. Talking to people often opens up new employment opportunities.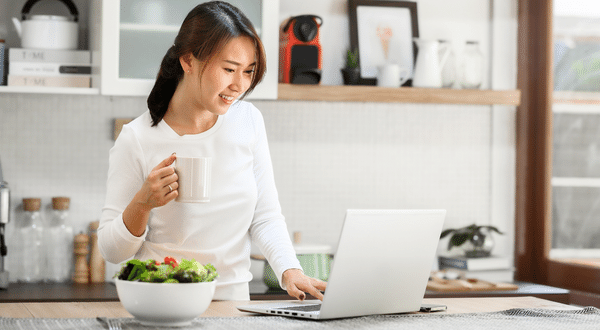 Here are 10 types of work-from-home jobs you can find in Malaysia
Data Admin: Work-from-home data entry jobs are a good option to work remotely and earn well. You can get these jobs on the GoGet work app.

Caller/Telemarketer: Telemarketers call potential customers with sales pitches. They often work from home and earn handsomely. Again, check the GoGet app for these job listings.

Social media management: As a social media manager, you can help different companies increase their social media presence by writing and editing social posts. 

Freelance writer: If you have good writing skills, you can work independently as a freelance writer and earn consistently doing writing projects. 

Childcare services: A childcare service provider is responsible for caring for children on behalf of working parents, including feeding them and engaging them in age-appropriate reading, play, hobbies, and more.

Customer service: Customer service executives answer customers' phone calls and emails for a business and resolve their issues. 

Graphic designer: As a graphic designer, you can design logos and other images for websites, marketing collateral, and more. You can easily do this job from home. 

Web designer: Web designers design professional-looking websites for clients from scratch. It is flexible work with great earning opportunities.  

Virtual Assistant: As a virtual assistant, you will manage schedules, appointments, and writing emails to various clients from all over the world.

Freelance Recruiter: Freelance recruiters work for multiple companies to help them hire the best candidates. They review resumes, contact potential candidates, and set up interviews.
If you are looking to try some work from home jobs, sign up via the GoGet work app today: