Parents wear many hats by multi-tasking and juggling family responsibilities each day. Often such abilities make parents better equipped to take up part time jobs and provide additional financial support to their families. 
Many parents desire to have a career while raising their children and seek suitable opportunities with flexible working hours. Considering many family responsibilities of parents, a flexible schedule in a job is a major factor other than having an additional source of income. 
This is why part time jobs are ideal for moms and dads that will help them maintain the family balance, child interactions, along with a career. 
Striving to maintain a healthy work-life balance is one of the top reasons for parents to seek work with flexible schedules.
How to start a career from home as a stay-at-home mom or dad
A part time job is perhaps the next best option to full-time employment for parents to start a career that requires fewer work hours every week and provides sufficient time to take care of the daily chores at home. A lighter workload enables parents to have more flexible schedules, which is one of many benefits of a part time job. 
If you are thinking of applying for a part time job, it can open up several aspects to consider before making the final decision. 
A part time job that can be done from home is perfect for parents who want to raise their children without a major gap in their employment history. Particularly, working part time from home may allow parents to enjoy more flexibility compared to a 45-hour-week and would not require them to engage in additional childcare services.
Several part time jobs are available that will allow parents to work around the family schedule. This way, you will not miss your child's parent-teacher meetings, kids' extracurricular activities or sacrifice your rest time.
In a part time job, you may even pick extra hours when needed, like before festive seasons when your family might require additional income. 
Working part time may enable you to pursue a field of study or career you have been interested in for a long time and pursue them to upskill yourself before eventually getting back to a full-time job later. 
When you consider working part time that will align with your family-related goals, it is crucial to think about advance scheduling of the days in a week you will need to work. Some part time jobs may require you to work on weekends, especially during the peak season. In most cases, these jobs will give you enough flexibility to manage both work and family matters seamlessly.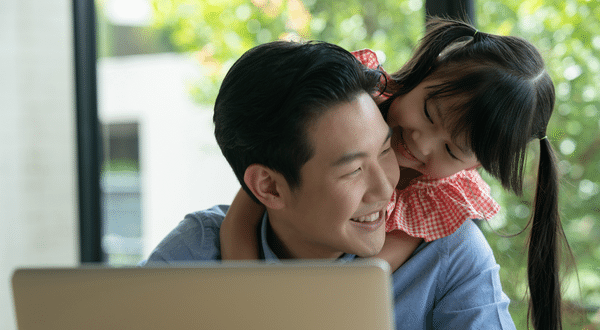 Advantages of working on a flexible schedule
Maintain perfect work-life balance
One of the primary advantages of flexible work schedules is maintaining a perfect work-life balance, which is crucial for all parents. Many parents consider the aspect of spending more quality time with their children even more vital than the pay-out. 
No transportation costs
Employers who work from home can save the money they would have spent commuting to and from the office to pay for necessities instead. Besides money, the time they save is equally as important as the hours saved could be better utilised on work or taking care of a family matter. Also, by not travelling, they can lower their carbon footprints.
Improved physical and mental health
Workers with flexible jobs hardly feel stressed and are more relaxed than workers in full-time jobs. Flexible work hours give workers enough time to rejuvenate themselves and help maintain sound physical and mental health. 
Better performance and job satisfaction
The common belief about remote part time jobs might be different from reality. Remote workers can be quite productive and often work longer hours. Not wasting time for commuting and office downtime are their advantages and they make the most of it with higher productivity.
Lower burnout rates
Flexible work hours can prevent premature burnout from overworking. Having flexibility at work is important for all workers, including parents. Workers can refresh their minds by spending time with family or pursuing a hobby and keep early burnout at bay. 
Benefits of working part time
There are many benefits of working a part time job even as a parent. Here are the key benefits:
Gain an additional income stream
Working a part time job will give you a consistent income, and you can help your family financially. 
You can also work part time temporarily to achieve a certain financial goal, instead of depending on one stream of income, you can generate a second source of income. 
Enjoy flexibility
Even during the pre-pandemic era, working parents considered flexibility as their top priority when looking for a job. Most parents think that flexibility enables them to be better parents. 
Even many employers understand the need for working parents and allow them to have flexible schedules or work from home at times. 
Particularly, in situations when you have a sick child at home, or your partner is out of town, flexible work hours and location independence can be a lifesaver. 
Spend more time with your family
A part time job will give you more time for your family. It depends on the workplace as to how much flexibility they allow. For example, you might have the flexibility to coordinate your work hours to drop your children at school or be home before they come back. 
Additionally, while working part time, you can schedule your work around important schedules such as when your elderly parents or children have a doctor's appointment. There could be various other instances where having part time work could feel like a blessing. 
Gain valuable work experience 
Many companies in Malaysia offer jobs that require little to no prior experience for part time positions. This offers an opportunity to gain some additional experience in new fields of work that might appeal to you. You can do a part time job to both earn money and gain valuable work experience.
Develop time management skills
Many parents look for flexible part time jobs because they are looking to pursue other things, such as taking courses to further build their careers or even just working around their children's schedules. A part time job gives them the space to do other work more conveniently. 
By juggling multiple responsibilities, parents can develop excellent time management skills. These skills would benefit them at work if they decide to join a full-time job in the future or even at home if they start to have more responsibilities surrounding their children. 
Gain time for a higher education
If you are doing a part time job with flexible hours, you may enrol to either complete your education or take up some additional courses to improve your skills. This way, earning certificates is likely to help you work towards a better career path in the future. 
Your part time work hours may help you either attend classes or do online sessions. Also, you can get more time to study and complete your assignments.
Explore opportunities for career progression
Even in a part time job, you can prove your ability by performing your job responsibilities flawlessly. Your work might impress your supervisor at work, he/she might give you more responsibilities to prepare for better positions or recommend you for a full-time position in the future. 
Different career websites and apps are available in Malaysia that can help parents get a part time job. The top five websites to find part time jobs from home in Malaysia are below:
GoGet
GoGet is a highly reputable, reliable, and fastest-growing online community platform where you can find flexible part time jobs in Malaysia, including work from home. Parents can look for a wide variety of jobs on the GoGet website and the app, including doing data entry, working on shifts in a warehouse or even doing quick deliveries after you've sent the kids to school. 

JobStreet

JobStreet is  a job listing site that allows resume upload and connects job seekers with employers across Asia. The majority of their vacancies are for full time positions however they also do offer part time jobs as well.

Adecco

Adecco is another leading staffing platform in Malaysia that offers job opportunities for mainly white-collarered jobs. Adecco helps candidates find cater jobs that fit their career and personal goals. In addition to job vacancies, they also offers career advice for candidates who might be looking to explore a new career.

FastJobs Malaysia

FastJobs is a prominent mobile gig app that connects people seeking non-executive jobs to reputable employers. Job seekers can apply for part time and contractual jobs available in Malaysia, across various industries.

Jora

Jora is a job search engine that posts various types of jobs in Malaysia. Jora has a simple interface where you search for jobs based on your desired job title, city, or state. You can check through all the job opportunities sourced from different job sites around Malaysia. The website also has a "Discover trending jobs" section that shows jobs that are in demand.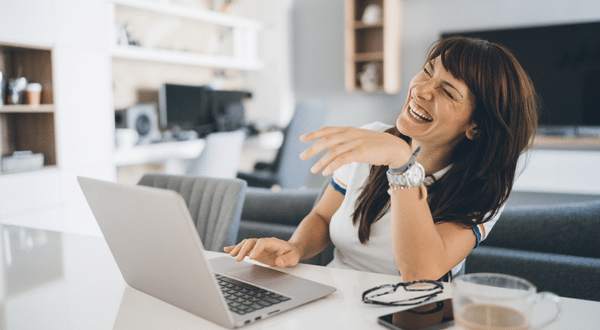 20 part time jobs that allow you to make your own hours
If you are a parent who has some spare time for part time jobs while your kids are at school, the following jobs might be ideal for you. For example, you can be a freelancer and take up assignments that suit you. 
Here are some of the best part time jobs for parents especially when the children are at school:
Freelance Writer/Editor/Proofreader

A freelance job will give you the flexibility to work at your own pace and hours. However, freelance work does not have company benefits, and the income is not always stable. Still, you can earn enough without stepping out of your home. You can work as a freelance writer/editor/proofreader from home. If you are good with words writing blogs/articles or copywriting are the best options.

Part time teacher
If you are natural at teaching, you could get a part time teaching job at a primary school for a few hours. The best thing is you can even admit your kid to the same school and teach him/her with other children. There are many private schools and learning centres that hire teachers for a few hours a day. 

Data entry clerk
As an online data entry clerk, you are required to enter data into a database. You need to make sure all the data is accurate. Data entry work helps update various records for new record-keeping system and more. Data entry jobs are available on different part time job sites like GoGet and others.

You can spend a few hours working as a warehouse assistant. Job responsibilities include receiving stock, tracking inventories, updating the records for materials and stock, packing and shipping items, etc.

Online Tutor

Online tutoring is currently an excellent option for parents looking for a work-from-home option. You will need a PC/Laptop, a stable Internet connection, and a headset. You can teach students a specific subject from the comfort of your home.

Web Designer

Another good option is web designing. If you have done a web designing course, you can create websites for clients, including creating graphics, and navigational elements using HTML code. You will need a portfolio and some web designing samples. There is a lot of demand for good web designers, and you can find quality freelance gigs. 

Customer service representative

Many companies hire part-time customer service representatives to resolve customers' complaints, answer their calls, and process orders. If you like communicating with people, you can spend a few hours working in customer service and earn steadily.

Selling eCommerce products

Due to the rising eCommerce industry, you can sell products of a brand by setting up an eCommerce site. Many well-known brands looking to sell their eCommerce products and you can do it in your spare time. The brand may even help you set up your eCommerce store. By selling branded products, such as baby accessories, jewellery, and gift items, you can earn a commission. 

Recruitment coordinator

You can work as a part-time recruitment coordinator for a company to hire people for jobs. Your job will be to help HR personnel to go through the resumes, do background checks, schedule interviews, and onboarding.

Travel Consultant

Virtual travel positions are in demand again after the pandemic. In this job, you will make travel schedules for clients, including airlines, cruise lines, airlines, resorts, etc. You may even get travel credits that might allow you and your family to travel.

Photographer

You can be a part-time photographer and take photos you like, be it nature, people, or children.  You can sell the pictures to online stock image sites, such as Unsplash, Pixabay, Shutterstock, and Fotolia.

Translator

If you have fluency in one or multiple foreign languages, you can do online translation jobs and earn good money. It is a flexible job, but with a deadline on most occasions.

Transcriptionist

Medical or business transcription jobs are ideal for parents who look for work from home. You can do transcription jobs on flexible schedules. You will need a PC/Laptop, headset, good typing speed (minimum 45-50 wpm) and the ability to transcribe audio to text accurately.

Freelance graphic designer

You can work as a freelance graphic designer and create visual graphics, logos, and other design elements for clients and earn. You will need tools such as Adobe Photoshop, Adobe Illustrator, InDesign, or others.

Career coach

Online career coaches have expertise in career planning, making resumes, preparing clients for an interview and negotiating. You can guide job seekers to find an ideal career path.

Virtual assistant

The virtual assistant job is ideal for parents. You can do the job remotely and provide virtual support to your clients by doing activities, including answering, writing emails, scheduling appointments, and more.

Administrative assistant

An administrative assistant does several tasks daily, such as managing paperwork, answering phone calls, making agendas for meetings, and scheduling appointments for the employer.

Freelance bookkeeper

You can work part-time as a freelance bookkeeper and help a small business maintain its accounts. If you have a commerce/accounting background, you can easily work flexible hours to do a bookkeeping job.

Childcare services

You can provide in-home childcare services, and help other parents with smaller kids and earn too. In childcare services, you will have responsibilities, including feeding and grooming children, introducing kids to hobbies appropriate for their age, keeping them engaged by reading stories, etc.

Social media management

The explosive growth of social media has opened up many opportunities. Brands need experts for their social media management work. You can work from home and manage the social media accounts of a business, by periodically posting on its Facebook, Twitter, and Instagram accounts and also interacting with its audience.
Parenting work is challenging, especially when you are raising young children. Despite being busy, if you still want to work in a flexible schedule during school hours, a part time job is a great option. 
Fortunately, there are many online job platforms in Malaysia where you can find thousands of part time jobs that you can do from home, or do a job on-site and get home before the kids are back from school. It will allow you to spend more time with your children and also bring in additional income for the family.
The 20 part-time jobs we have listed here can give you a good head-start. After you gain some valuable work experience, it can easily prepare you to take on full-time jobs in the future if you choose to.